Welcome to Grand Pineapple Beach Resorts
Authentic Caribbean for Everyone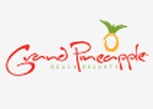 The real Caribbean is waiting for you to experience its unhurried charm with all-inclusive vacation to Grand Pineapple Beach Negril and Grand Pineapple Beach Antigua. Silky white sand stretches, gently caressed by translucent turquoise waves. Our Caribbean family beach resorts feature colorful accommodations nestled amidst lush flowering gardens. Abundantly delicious food served up beneath the deep blue tropical sky. Truly these two all-inclusive resorts are great destinations for an affordable Jamaica or Antigua family vacation in the Caribbean.
What's included?
• Accommodations
• All Meals
• Unlimited Drinks
• Landsports
• Entertainment
• Tips & Gratuities
• Sailing
• Snorkeling
Call or email today to find out more about the Grand Pineapple Beach Resorts
, or click the logos to book your vacation today
---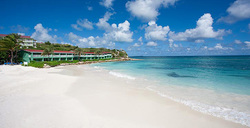 The very first thing that hits you when you arrive at Grand Pineapple Beach Antigua is the brilliant, white curve of beach that elegantly sweeps along 1,600 feet of stunning waterfront. With just under 200 rooms, this is a delightfully casual resort. That's part of our charm. Our open lobby is filled with hand-carved plantation furniture, open views and a spirit of gracious welcome. With an Antigua family vacation at this resort, relaxation comes easy and so do the friendships
Explore an undersea world teeming with colorful wildlife. Windsurf across a calm, crystalline ocean. Play a few competitive sets of tennis. Dive beneath the surface of our two shimmering pools. Or simply pull up a chaise lounge under a palm tree and give in to the symphony of waves meeting the shore

---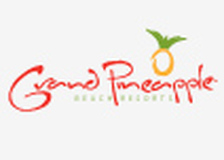 Click the logo today to book and Enjoy your family vacation in Antigua relaxing on your own stretch of unbelievably white sand and surrender to the pulse of the tropics
---
Grand Pineapple Beach Negril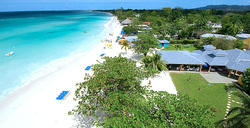 Nestled amidst lush greenery, swaying palm trees and manicured lawns, featuring whimsical, vividly hued architecture and a prime spot on one of the world's most beloved beaches, every inch of Grand Pineapple Beach Negril invites you to submerge yourself completely in the heart and soul of the tropics. Dig your toes into sugary white sands. Stroll aimlessly through luscious, scent-laden foliage. Lose all track of time in this intimate getaway, as you swim endlessly in sparkling turquoise waters. Experience the very essence of the islands at this all-inclusive beach resort in Negril, Jamaica.


---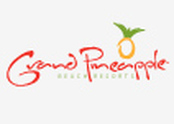 Dine on delicious specialties expertly prepared by Grand Pineapple chefs. Spike, set or serve your way to volleyball victory. Sail out at sunset upon a magenta-tinged sea. Or simply close your eyes and let the balmy sea breezes wash over you, as you melt into the sound of waves lapping the shore. Click the Logo to book your trip today
---
Airfare not included in your package?
Click below to find the best rates: