Looking for a great adventure? Cuba is just the ticket!
RATES STARTING AS LOW AS $699.00 PER PERSON
Don't get locked into a "cookie cutter" package. The Travel Company has been to Cuba and can guide you to the best places. Below is a sample of a 4 day/3 night package that starts at only
$699.00 per person
and gives you a taste of Cuban culture.
This package is a sample and can be changed and adjusted to suit you. Airfare not included. Call or email for flights from your city.
We recommend a 6-day trip which includes a jeep trip across Cuba from Havana to Veradero, a snorkeling adventure and a trip to Cayo Blanco.
Give The Travel Company a call or
email
to customize your Cuban adventure and start packing!!!
---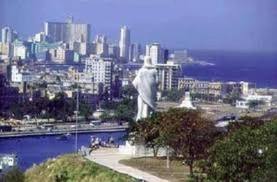 Day 1
After clearing immigration and customs and exchanging currency for CUC at the Jose Marti International Airport in Havana, you will be greeting by a local Cuban who will guide you to your lodging for your Cuban adventure. From there, you will have a chance to explore the city of Havana. Visit the Ambos Mundos to see the handwritten notes from Hemingway or have a welcome drink at the Floridita and see the Capitol building light up the night. Have a mojito on the rooftop terrace at the Inglaterra which was built in 1875. You will have several options for lodging from the Ambos Mundos or similar hotel or be adventurous and try a local Casa.
---



Day 2
Enjoy a typical Cuban breakfast and spend the day exploring the city of Havana with a private guide. You will visit some of the most historic places including the Plaza do la Revolucion as well some more modern places such as the National Aquarium. Be sure to visit the replicas of famous artwork at the Castillo do la Real Fuerza and see the Christ of Havana across the water. Be sure to try one of the local paladars for dinner. There are several nearby and your guide will be happy to suggest their favorites.
---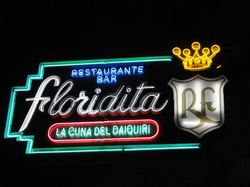 Day 3

After enjoying your second Cuban breakfast, you will spend the day exploring more of the city of Havana. Cross the drawbridge and explore the Castillo de la Real Furerza, stroll along the El Malecon or just enjoy to experience of the Plaza Vieja. Your evening will be filled with a classic car tour including a trip to Morro Castle for the cannon firing ceremony. Once you return, be sure to stop by the Floridita for a farewell daquiri at Hemingway's favorite watering hole.
---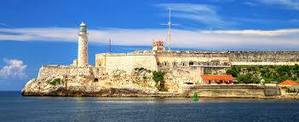 Day 4

Leave Havana and head back to the Jose Marti International Airport for your flight back to the USA. Don't forget to exchange any Cuban money, you will not be able to exchange it anywhere else.
---
Please remember that much of Cuba is not as "up-to-date" as other countries. Things run at a much slower pace then most people are used to. Communication is a very slow and time consuming process. You must take a sense of adventure with you when traveling to Cuba. As much as we pre-plan everything for you, there are times things must change at the last minute. We hope that this does not happen, but if it does relax and enjoy the experience and do not not let it be the only thing you remember about this beautiful country.
---