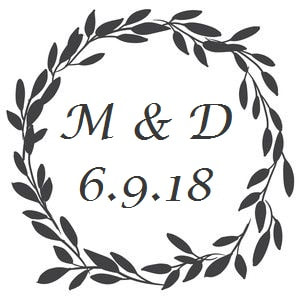 June 9, 2018
Join Megan and Dan and help celebrate their special day.
Megan and Dan's reception is being held at The Gallagher in Medina, NY. The closest hotels are in Lockport, NY, which is about 25 minutes away. For the safety and convenience of Megan and Dan's family and friends, there will be a complimentary shuttle bus from the hotel to the reception in Medina.
They request you leave your cars parked at the hotel after the wedding and take the complimentary shuttle.
​
They have arranged for rooms for their guests for:
​
Thursday June 7
Friday June 8
Saturday June 9
Hotel offers free breakfast,indoor pool,exercise room and WIFI
Reservations must be paid by April 9th and maybe cancelled with full refund before May 4th.
Rooms are $129.00 per night ($146.00 inc taxes)
Special Thursday night rate $99.00 ($112.00 inc taxes)
Methods of payment
You must contact The Travel Company to reserve and pay for your rooms.
When your information has been received, a representative from The Travel Company will call or email you.